Hebrew Learning Fun!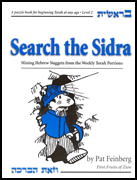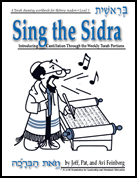 Each workbook:
follows the weekly Torah (Pentateuch) readings

allows users to gain familiarity with Biblical Hebrew through fun to do exercises

is beautifully illustrated
Start your learning experience with Jot & Tittle. Master additional vocabulary with Search the Sidrah. Make the words of Torah a song in your heart as you learn to chant them with Sing the Sidra.
Can be ordered through First Fruits of Zion or Amazon.com.